Geboren 1991 in Frankfurt/Oder. 2005 bis 2012 spielte sie bei p14, dem Jugendtheater der Volksbühne am Rosa-Luxemburg-Platz in Berlin, wo sie u. a. auch mit Dimiter Gotscheff arbeitete. Nach dem Abitur begann sie ein Schauspielspielstudium an der Universität der Künste in Berlin, das sie 2016 beendete. Während des Studiums spielte sie mehrfach am bat Studiotheater in Berlin und am Deutschen SchauSpielHaus Hamburg in der Inszenierung »Wassa Schelesnowa«. 2015 erhielt sie beim Treffen deutschsprachiger Schauspielstudierender einen Solopreis.

Seit der Spielzeit 2015/16 gehört sie zum Ensemble des Deutschen SchauSpielHauses. Hier spielt sie in Karin Beiers Inszenierungen »The Who and the What« und »Wer hat Angst vor Virginia Woolf?«. Außerdem ist sie in »Häuptling Abendwind« (Regie: Christoph Marthaler) und als Eve in »Der zerbrochne Krug« (Regie Michael Thalheimer) zu sehen.
Current plays
Currently without dates
Archive
person_gallery_headline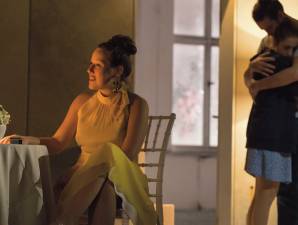 Wer hat Angst vor Virginia Woolf?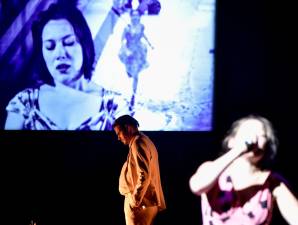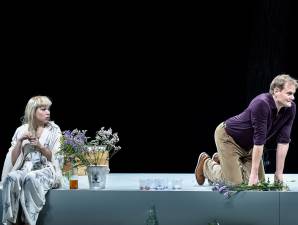 Wer hat Angst vor Virginia Woolf?